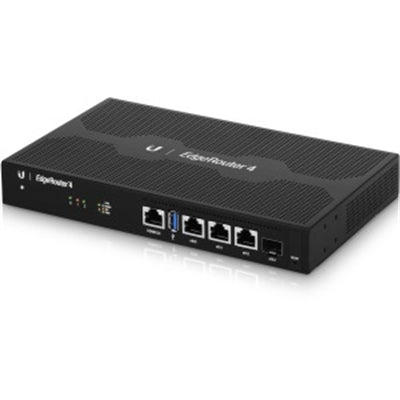 EdgeRouter 4-Port
SKU
ER4CA

Out of stock.
We'll fill your order as soon as we can.
Prices may be subject to change.
The all-new EdgeRouter 4 brings high-performance at disruptive pricing to a new level. With a 50% increase in performance compared to the EdgeRouter Pro, the EdgeRouter 4 delivers the performance your network needs. Paired with our feature-rich EdgeOS makes this a versatile tool in both Carrier-Grade and Enterprise networks.