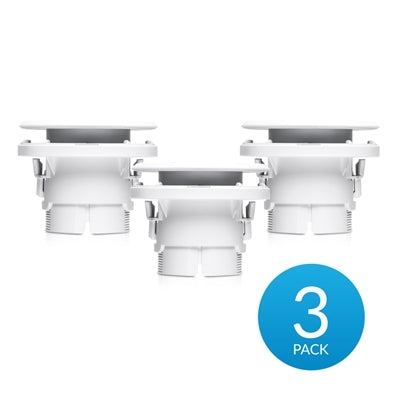 UniFi Protect G3 FLEX Camera Ceiling Mount (3 Pack)
SKU
UVCG3FC3CA

Out of stock.
We'll fill your order as soon as we can.
Prices may be subject to change.
Mount your UniFi Protect G3 FLEX Cameras in your ceiling for a low-profile installation and discreet security coverage.
 Included is mounting hardware for drywall, solid surface, or ceiling tile installation, with optional security screw to lock the camera to the mount from above for added security.
Product Information
Requires 2 1/8" inch cutout

Includes drywall mounting anchors

Includes retainer for ceiling tile mount

Optional security screw locks camera to mount