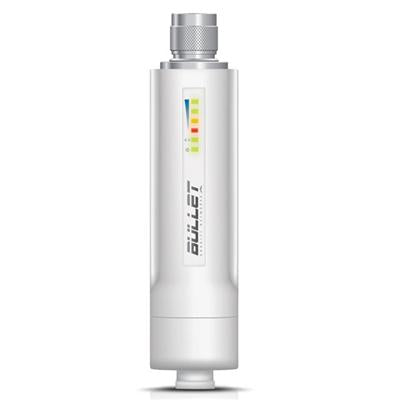 Bullet2 Wireless AP CPE Otdoor
SKU
BULLETM2HPCA

Out of stock.
We'll fill your order as soon as we can.
Prices may be subject to change.
The Bullet M2 HP is a revolutionary outdoor radio device that features a signal strength LED meter for antenna alignment, a low-loss integrated N-type RF connector, and a strong and robust weatherproof design. This inline wireless access point can instantly transform any antenna into a carrier class radio system. Get the most of your WiFi through an easy setup process with the Bullet M2-HP.