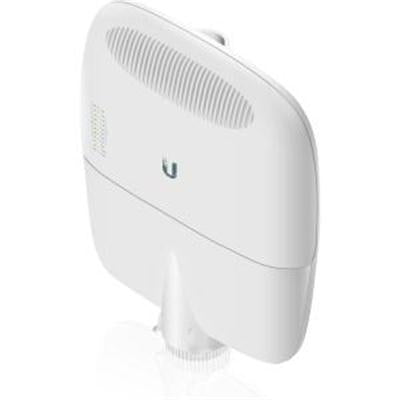 EdgePoint Router 8
SKU
EPR8CA

Out of stock.
We'll fill your order as soon as we can.
Prices may be subject to change.
Ubiquiti EP-R8 EdgePoint R8 Router 8-port Intelligent WISP Control 40W Outdoor. The EP-R8 EdgePoint WISP Gigabit Router from Ubiquiti is designed to simplify your hardware by replacing the networking cabinet, which usually contains a patch panel, power rack, multiple PoE adapters, switch, router, modem, and more. It is encased in a die-cast aluminum alloy polycarbonate shell with UV resistance and features a combination of robust routing performance, fiber backhaul capability, and the convenience of passive PoE support. With the EP-R8, you'll have access to a total of eight ports: six 10/100/1000 RJ45 ports with 24V / 0.7A passive PoE, and two 10/100/1000 RJ45/SFP combo ports with 54V or 24V / 1.4A passive PoE. Furthermore, use the EdgePoint software, accessible via a network port and a web browser, to monitor and manage your network.