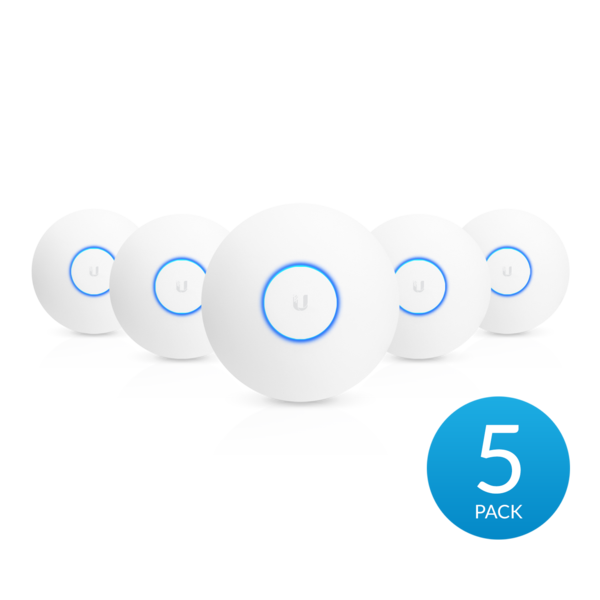 UniFi AC Long-Range Access Point, 5 Pack
SKU
UAPACLR5CA

Out of stock.
We'll fill your order as soon as we can.
Prices may be subject to change.
SKU: UAP-AC-LR-5

Extend your Wi-Fi network with the UniFi® ac LR Access Point, part of the Ubiquiti Networks® UniFi Enterprise WiFi System. The UniFi ac LR Access Point is an indoor, long-range 802.11ac dual-radio access point, capable of speeds up to 1317 Mbps with a range of up to 183 meters.
Features:
Simultaneous Dual-Band Operation

5 GHz Band with Speeds of up to 867 Mbps\

2.4 GHz Band with Speeds of up to 450 Mbps

Range up to 183 meters (600 feet)
Please note the 5-pack does not include POE injectors