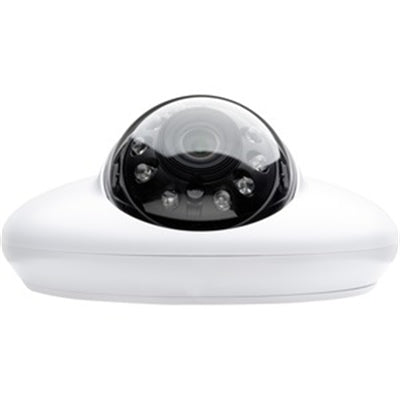 UniFi Video Camera G3 Dome (3 Pack)
SKU
UVCG3DOME3CA

Out of stock.
We'll fill your order as soon as we can.
Prices may be subject to change.
Sleek and versatile, these UniFi Video Camera G3 Domes provide expanded surveillance coverage to meet your security needs.
SKU: UVC-G3-DOME-3

Mounted on your ceiling, wall, or outdoors under an overhang, these cameras' wide-angle lenses, full HD video performance and infrared LEDs will monitor your home and business day or night.
Product Information (each)
Focal length:

2.8 mm

Camera Resolution

: 4 Megapixels

Video Resolution 

: 1080p Full HD (1920 x 1080)

Video Compression:

 H.264

Night Mode:

IR LEDs with Mechanical IR Cut Filter

Field of View:

H: 100.4˚~87.8˚ V: 59.1˚~55.4˚ D: 117.3˚~96.4˚

UniFi Video Version:

UniFi Video 3.2 (or Newer)

Operating Temperature:

-30 to 70° C (-22 to 158° F)

Mount Type:

Wall, ceiling